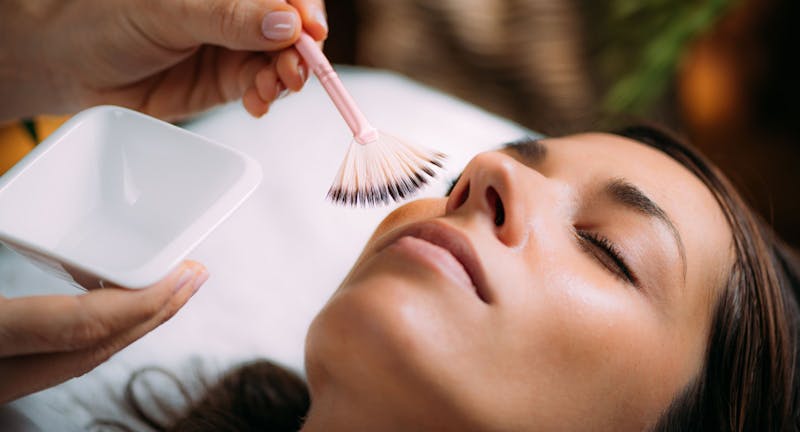 Chemical Peels 101: The Types, The Benefits
When you want to naturally exfoliate your skin and enhance your beauty, there is no better way to do so than with a chemical peel. Chemical peels help remove a dead layer of skin off your face while helping to reduce the visibility of fine lines that may be developing. But before you rush out to get one, it's important to know the different types of chemical peels available and the benefits you can expect to experience after you have one.
Types of Chemical Peels
Not all chemical peels target the same aspects of your skin, so when you want to correct a specific issue, it's important to know which type of chemical peel you should book. Below are the most common types of chemical peels.
1. Light Chemical Peel
A light chemical peel uses glycolic or salicylic acid to treat mild acne for someone who wants to brighten their skin with a less invasive treatment.
After a light peel, you can expect your face to be a bit dry and possibly peel, but these side effects are minimal compared to other chemical peels.
A light peel can be repeated every 2-5 weeks, but be sure to discuss the frequency of repetition with a specialist because light peels can vary in their strength depending on the chemical used.
2. Medium Chemical Peel
Jessner Peel is a common medium chemical peel. A medium chemical peel uses trichloroacetic acid in addition to the chemicals used in light peels. This chemical peel is typically used to combat sun damage and help smooth over wrinkling.
Because of its increased strength, after receiving a medium chemical peel, your face may continue peeling and flaking for 5-7 days following the procedure.
Medium chemical peels can be performed as often as your specialist suggests.
3. Deep Chemical Peel
A deep chemical peel is performed with trichloroacetic acid, phenol, and other chemicals and is considered an aggressive chemical peel. Deep chemical peels help those with deep wrinkles and sun damage.
Deep chemical peels penetrate multiple levels of the skin and typically require the person to be put under during the procedure. After the procedure, rest, avoidance of sunlight is recommended. Patients may experience dryness and peeling for a few weeks following the appointment.
Due to their potency, deep chemical peels are only performed under a doctor's care and cannot be repeated with frequency.
What Does a Chemical Peel Do?
You may be wondering the benefits of chemical peels. After all, they sound a bit scary. There are several benefits to having a chemical peel, some of which are listed below.
Improves skin texture
Decreases fine lines/wrinkles
Helps treat acne
It helps treat conditions that cause discoloration of the skin.
Of course, these aren't the only benefits you can experience from a chemical peel. Discuss your skin concerns with a specialist to see if you may receive additional benefits from a chemical peel.
Ready to Try a Chemical Peel?
Ready to have fresher, smoother skin with a chemical peel? Contact Avon Laser today for a consultation, and they will help you find the exact type of chemical peel that is right for you!