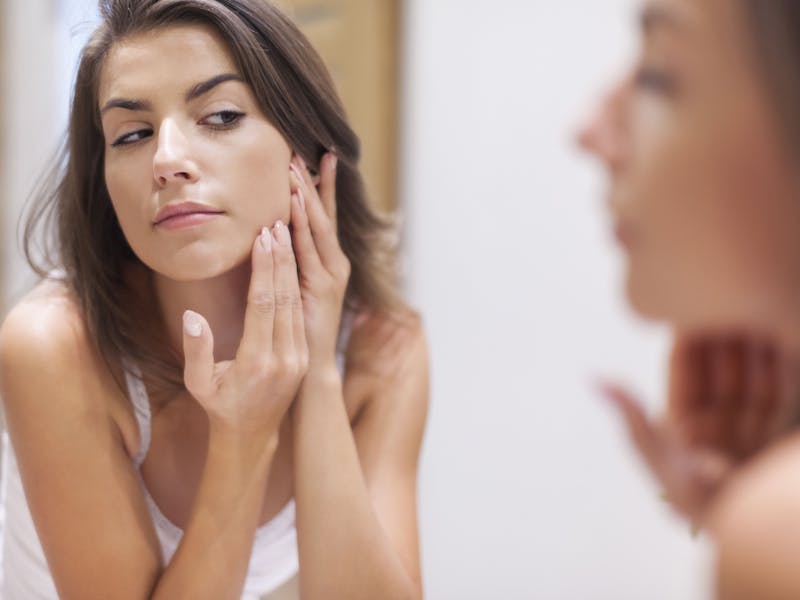 Acne is a common skin condition where your pores become clogged. But what is the cause of acne? There's no single answer, but it typically occurs when pores are clogged. Bacteria, other skin cells, hair, oil, or dirt are the most common pore blockers.
When pores become blocked, your face becomes irritated, and nodules form under your skin. The nodules are often referred to as blackheads, whiteheads, cystic acne, acne, or simply pimples. Many people of all ages struggle with acne and the long-term effects of acne scarring.
10 Things That Can Make Acne Worse
Smoking
Smoking is not only bad for your health, but it can lead to acne. How? When you sweat, you sweat out nicotine and other carcinogens that can block your pores.
Alcohol Consumption
Drinking alcohol doesn't lead to acne directly, but it does change your body in a way that can make you susceptible to it. For example, it can dehydrate your skin or cause hormone changes.
A Poor Diet
What you put in your body can show up on your face. Make good choices that include fresh fruits and vegetables and plenty of nutrients for best results.
Not Drinking Enough Water
Water is one of the best ways to improve the look and feel of your skin almost immediately. Are you drinking enough? It's recommended to drink at least eight glasses a day for vibrant and elastic skin.
Dirt
To thwart acne problems, make it a part of your routine to wash your face at least twice a day. You can also keep wipes handy while you're out and about to freshen up in between.
Your Pillowcase
Even if you do wash your face many times a day, not everyone washes their hair daily. Switching out your pillowcase a few times a week for a fresh one ensures that you don't plant your clean face on build-up from your dirty hair.
Medications You're Taking
Depending on what your prescriptions are, the combinations could be causing acne-related reactions. Work with your primary care doctor and your dermatologist to determine if you can make any changes for your skin's health.
Not Getting Enough Sleep
Getting regular sleep reduces stress and resets the processes in your body. Paying attention and adhering to your circadian rhythm is a powerful way to not only keep your body functioning correctly but your skin fresh.
Your Body's Hormones
Depending on what stage of life you're in, your hormones may fluctuate more than expected. Speak with your doctor about any options you have to control uneven hormones that may be contributing to acne.
Bacteria
Not all bacteria will cause acne, but there is a particular one (Propionibacterium acnes) that lives on the skin that can contribute to it. It's typically harmless, but when a pore becomes blocked the bacteria can reproduce, leading to an immune response that causes inflammation and pimple growth.
Don't Self Treat
Many of our acne scar removal patients have previously tried over-the-counter treatments and it's made their condition worse. Benzoyl peroxide, for example, can burn the skin.
The proper medical treatment for your skin type can do wonders for acne. Here at Avalon Laser, we have a range of treatments, and we'll advise you on the best and most effective one for you. Contact us today to schedule a consultation.