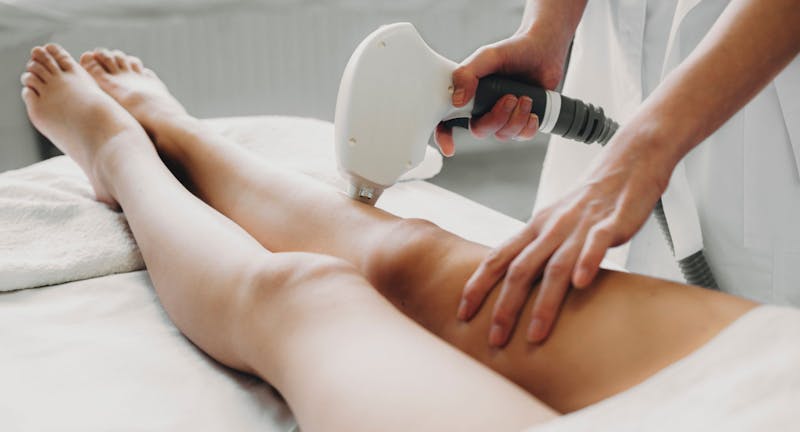 How To Reduce the Appearance of Cellulite
Cellulite can be a sign of trouble beneath the skin's surface. Fortunately, there are many ways to treat it. While some people attempt DIY methods, most people see a professional for optimal results. Learn more about how to reduce the appearance of cellulite.
What Is Cellulite?
Cellulite is a commonly reported problem affecting the dermis, the layer of skin below the epidermis. The condition is caused by the stagnation and accumulation of fat within the connective tissue and underlying subcutaneous layers. Cellulite can form anywhere on the body but is most commonly found around the hips, buttocks, and thighs. Even though there is no known cure, there are ways to reduce its appearance.
How To Reduce Cellulite
Often, patients find cellulite to be resistant to therapy, and results often depend on the individual's needs and preferences. Common DIY approaches to cellulite reduction include regular exercise, OTC topical creams or gels that contain caffeine or other ingredients that claim to break down the fat cells, or hot and cold application to stimulate the fat cells.
Several accepted treatments, such as laser therapy, topical lotions, or massage, are efficient in reducing the appearance of cellulite.
Laser Therapy
Laser therapy is a non-invasive treatment that uses light energy to break down the fat and connective tissue that forms cellulite. This treatment is known to reduce the appearance of cellulite by relaxing and softening the skin. Laser therapy is an increasingly popular treatment with many benefits because it:
• Is a safe way to reduce the appearance of cellulite
• Breaks down the fat cells that cause cellulite
• Breaks up whole cellulite deposits
• Can improve skin texture and elasticity
• Improves circulation in affected areas
• Reduces inflammation in affected areas
Massage Therapy
Massage therapy is a form of bodywork that uses pressure and friction to relieve pain and tension in the muscles and joints.
Massage therapy has been recommended as an appropriate treatment for cellulite because it can stimulate the fat stored in the skin, encouraging the cells to break it down. This therapy can also treat injuries, chronic pain, and physical stress, promote relaxation and improve sleep. In addition, massage therapy can help to improve circulation and lymphatic drainage, which can help rid the skin of toxins and promote overall healing.
Ultimately, you have to find what works best for you. For instance, some people may find that laser therapy is the most effective approach, while a combination of treatments is best for others. Finally, some people opt for surgery to remove the fatty deposits around the thighs and buttocks.
While there is no one-size-fits-all way to eliminate cellulite, the expertly trained specialists at Avalon Laser are skilled at meeting your needs. Contact us today to learn more.